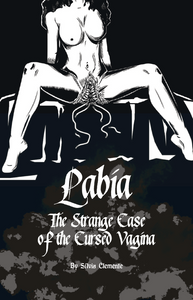 DIGITAL PRODUCT
Princess Lisabetta, the precious daughter of the King of Riget, has been cursed by her evil aunt. Between her legs, Lisabetta now has a monstrous carnivorous "octopussy".
To bring the princess back to her natural self, an intrepid group of wretched adventurers must venture into the maze-like Citadel of Berleng and destroy the evil witch.
But in a world of bastards, nothing is as simple as it seems and a dark, forbidden secret that will shake Riget is about to be revealed...