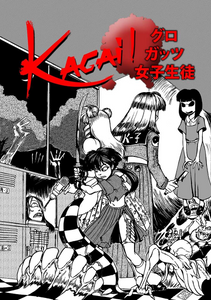 This is a digital download.
Kagai! is set after a supernatural apocalypse has swept the world. The players are part of the surviving members of humanity who are trying to fight back but, while all the men and boys are sent off the war the young women are left hiding in the Shimizu Arcology with the politicians, the war-wounded and others with an excuse not to fight.

They're not content not to fight though, and may young women form vigilante gangs to hunt the monsters in their midst.

Kagai! uses an innovative dicepool system that encourages real group tactics and cooperation to take down powerful enemies and encourages descriptive gore and intra-party drama.

Inspired by Japanese schlock-horror such as Tokyo Gore Police and Lust of the Dead, Kagai! should provide a great deal of fun for those who enjoy gross-out stupidity and high octane violence.