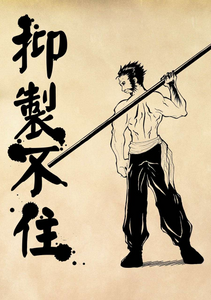 This is a digital download. Hardcopy can be purchased at Lulu.com
Diceless, mythic adventure stories in a China that never was.

This game isn't for you if you're painfully serious about Chinese mythology, or Buddhism or... anything. If you like playing comedy monsters struggling for enlightenment in a mythic China/India (in a hapless fashion) and failing as much as they succeed, then you're in for a treat.

This game is best played 'poorly dubbed'.