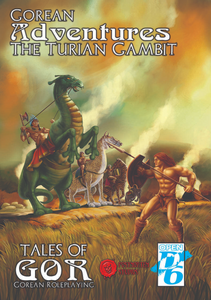 This is a digital download, you can purchase hardcopy from Lulu.com
Long ago something precious was hidden amongst the wagon people to keep it safe. Now it seems something else - a key to the Game of Worlds - may be hidden amongst the savage and vicious people of the Plains of Turia.

This booklet contains an adventure, heavy on tribalism, diplomacy, and ingratiation, as well as additional rules for chases and pursuits - as well as the games of the Wagon People.

Ta Sardar Gor!