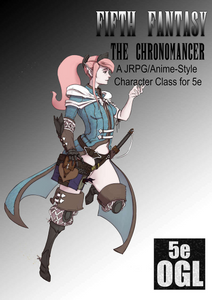 This is a digital download
Time is an inevitable, terrible force. Where the greatest armies cannot breach the walls of a city, time can render them to dust and slaughter their whole population. Time can raise or lower mountains, kill kings and turn children into accomplished and capable warriors. To control time in any measure is to control the world, at least to some degree.

Chronomancers are tied into the ebb and flow of time in an innate and powerful way.

This is a full character class for 5e compatible games including some magic items appropriate to the class.