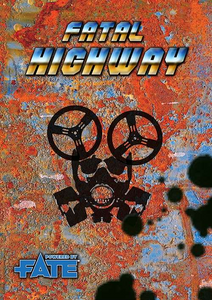 This is a digital download.
This is a quick set of tried-and-tested rules for vehicles and vehicle chases in FATE. The original iteration of these rules can be found in Agents of SWING and aspects and versions of it can be found in other recent FATE products or fan-books I've written including Pacific Rim: FATE of Mankind and @ctiv8 2.0. This version contains some ideas written up for a FATE version of '45: Psychobilly Retropocalypse.

This booklet is all about cars, chases, crashes and some post-apocalyptic inspiration for those who want to play road warriors.