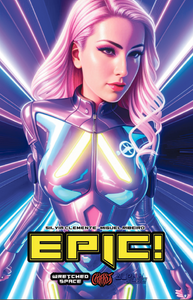 DIGITAL DOWNLOAD
EPIC! is the first in a series of adventures crossing Wretched and Cha'alt universes and takes place mainly in a space station built in the style of Alpha Blue.

Using Alpha Blue and Wretched Space as source books will provide extra content for this
adventure. The PCs are meant to be members of the Wretched Legion aboard the space
freighter Epic.
Mixing both factions will require some effort to get the party together as soon as possible.
A few suggestions are provided in the scenario, but we are conscious we probably didn't cover all bases, and you may come up with a better idea.