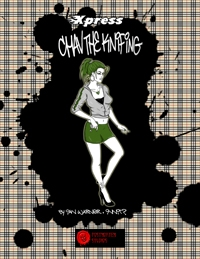 This is a digital download, hardcopy can be purchased at Lulu.com
A complimentary - but complete - product in the same line as Bloodsucker: The Angst, Chav: The Knifing allows you to play the arch nemesis of spooky kids everywhere, or to use them as antagonists for your Bloodsucker game.

What is Chavthulu? What's so special about bus stops? What are the secret powers of cheap cider and the croydon facelift?

There's only one way to find out...

The secrets of the Gothistocrat clique laid bare including the mysteries of Dominion and the strange powers of The Douche. You get to know all the intimate secrets of this ruling clique who define 'true goth' and you get a fistful of NPCs for your games as well.

Xpress System.