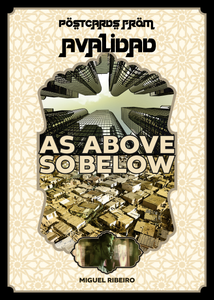 THIS IS THE PDF DIGITAL VERSION! YOU CAN GET THE HARDCOPY HERE
In Avalidad there are urban legends about Agartha, an underground town inhabited by mutants and other outcasts.
It is not a myth.
As Above so Below is an adventure for the Postcards from Avalidad game setting. 
Includes statistics for AFM and *Punk, but usable with any system.